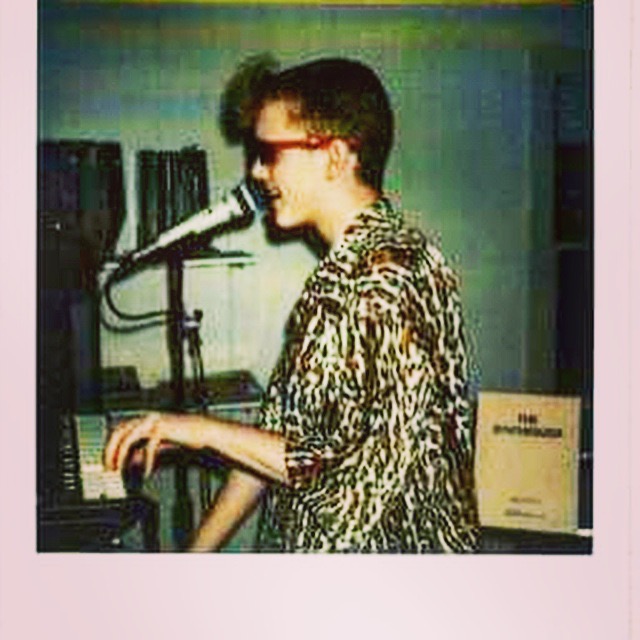 We launched this pre-order campaign, what, a week ago? We're hovering around the 1/3 mark, so thanks to all the y'all who've helped us get this far so far. Very appreciated! I know it's a time of great financial upheaval and uncertainty. There's no profit made from this campaign, all the money in goes back out to those who helped make this record a "thing."
The first cash slice went to pay our mastering engineer, for example. The next round will go towards the studio crews that put Michael Urbano's drum tracks down on tape. We did two sessions with Michael. The first, in Berkeley, was with Grammy winner Michael Rosen behind the desk and his assistants. The second session was with Dana Gumbiner in his home studio in Sacramento. I had a feeling that there was a shared sense of "coming home" for both Urbano and myself and the session at Dana's was a real moment.
There are so many other people from hometown Sacramento on Manbird. While it's totally normal for me to work with everybody from everywhere, there were a few particular additions to the mix worth mentioning. We've got Jonah Matranga singing lead on "Beak Pt. 2." Whereas "Beak Pt. 1" features a cast of thousands, it made groovy sense to isolate Jonah's voice for the second version of the track. He's doing things I could never do, and it works so well.
Adrian Bourgeois is on the album, singing backups on "Across The Drama Pond," his first time on an Ant album. I've done a billion things with Urbano and with Larry Tagg – recordings and gigs – but having the two of them together on a handful of Manbird tracks completes a certain circuit. What a team. Vince DiFiori from Cake is back too, playing on a couple songs including one I wrote the day after my dearest friend Janet died. Vince had known Janet way back when and we'd always invite him to our Teapot parties. It felt very right to have him on this particular song.
I don't think I've worked with Don Hawkins since maybe 2005? Great to have him back on board. He's living in Spokane these days, but on tape, he's a Sacramento boy! Of course I've worked with Allyson Seconds more than not, but having her sing on "Chicken" was a proper Indeed, I'd say. Cellist Allison Sharkey I've known since the Bag of Kittens days and it's right that she's on the album. My homies from Kenny, Tom Monson and Jeff Simons, are on a number of tracks, sounding excellent. I'm lucky, ain't I. Larazaki is in the mix, with that mysterious vocal tone. There were other people I'd hoped to work with again or for the first time, but fate and email don't always conspire at the same time! Still, there's meaningfulness in them thar world-class hills. Sacramento, open your golden gates!